Attend Dr Cale's Speaking Engagements :
Discover The Secrets To Terrific Parenting!
Greetings Parents! I want to welcome you to Terrific Parenting! You will find tons of great information here, with hundreds of pages of articles.
As a Licensed Psychologist and parenting expert, I have designed this website to offer the most current, state-of-the-art information available.
You will find helpful articles, proven guidance, and life changing products that will make life easier and teach your kids how to be more responsible and more successful.
A helpful hint to get the most from this site: Since it is loaded with information on parenting tips, tricks and secrets to have less stress, stop the arguing, eliminate unwanted behavior and have overall happier, healthier and smarter children… do not try to digest all the material all at once. Instead, explore one topic at a time starting with whatever pressing matter got you're here.
Sign Up for Dr Cale's Newsletter Here:
3 Ways To Get The Most From Terrific Parenting
And Get Your Free Special Report!
Your very first step is to take a few seconds and sign up now for my free Terrific Parenting newsletter. Each newsletter covers an important topic and action steps you can take immediately.
But there's more. You'll also hear about my latest discoveries and important news before anyone else! You will read interviews, learn about the latest findings that affect your family, and get access to information and products that can truly change your life.
And if that weren't enough, when you sign up now, you also receive my free 25 page Special Report, "The 12 Secrets to Raising Your Child's Self-Esteem" so you never have to worry about your child's self esteem again!
That Will Help You Become A Terrific Parent!
Next, check out the dozens of helpful articles on just about every parenting topic you can imagine. You will find the articles under "Parenting Problems." Take time to explore this information, and the life-changing guidance you will find there.
Most Popular Parenting Products
Let Me Help You: Products that will help you and your family.
"If you are worried about your kids, their behavior, or their habits…you can get help here."
If you have multiple issues in your home, such as a tempter tantrums, disrespect, picky eating and bad homework habits, then you should check out my premier comprehensive program, entitled Essential Parenting.
In case you are going through a divorce, this is a unique situation. Challenging. Stressful. Exhausting. Fear and anger often dominate. You need clear guidance, and I highly recommend this solution for you and your children.
Siblings battling and yelling and fighting…it can be exhausting, loud and make a home miserable. Almost always, what most of us do instinctively is only making things worse over the long term.
Explore All Of The Products Available
Discover that you can change things sooner than you think… when you learn the secrets of Terrific Parenting.
» Click here to see the entire menu of options!
I do hope you will explore all of the articles and solutions on this website. You will find proven solutions at affordable prices. Everything here comes with a 100% satisfaction guarantee. Most parents who sign up with me…stay with me. We have become a family, where we all learn from the wisdom we share. I invite feedback and suggestions, and often I offer this to my readers and subscribers. I look forward to making a difference in your home. All my best…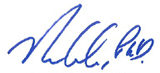 Randy L. Cale, PhD
Licensed Psychologist